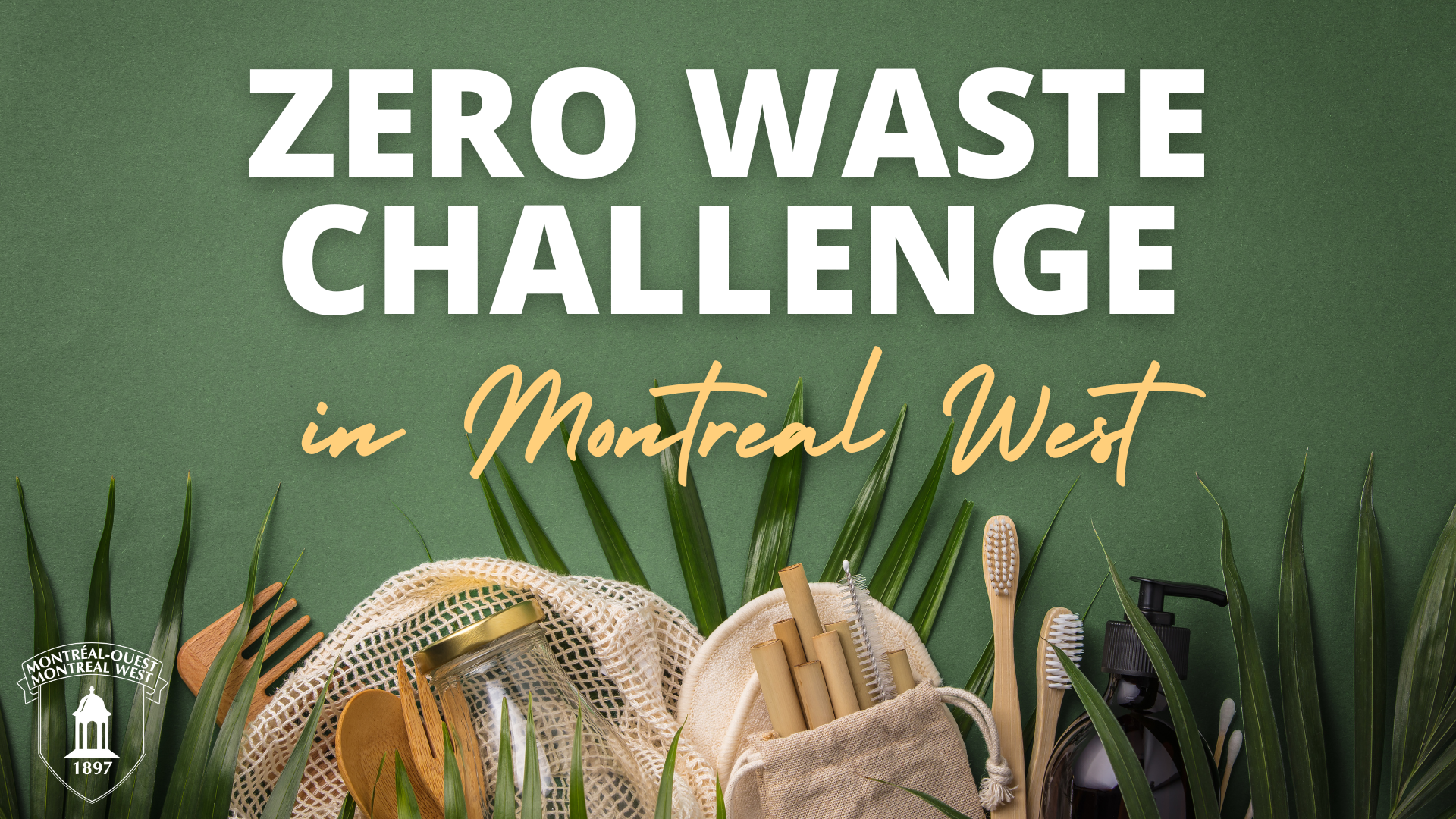 This year, the Town of Montreal West hosted its very first Zero Waste Challenge during Circular Economy Month. This initiative is part of the Town's collective effort to strive for zero waste and increase the rate of residual materials diverted from landfill.
Objectives of the Challenge
The Challenge had three main objectives for participating households, which are:
To learn about your local household waste streams, habits, and literacy.
To track what goes in your garbage to identify your perception of how much trash your household produces and contrast it with how much is actually produced.
Optimize your waste management practices, reduce your waste at its source and learn how to take more eco-friendly actions.
How the Challenge worked
The Challenge spanned the course of three weeks, beginning on October 27, 2022. To encourage and build a sense of community, participating households were grouped into teams. An online "trash diary" was provided to participants to log their weekly garbage waste (excluding recycling and compost). As part of this trash diary, the participants had to tally the different types of waste that were present in their garbage bin(s) and weigh the total amount of trash that they produced that week. The team with the largest difference of garbage waste produced wins the challenge (and a unique prize)! The participating households were also given a guide to extra resources, which will also be shared townwide, that addresses the common questions raised while filling out the trash diary as well as suggested blogs, videos, and books to check out.
Results
After calculating the total weight of all the different teams, we are excited to announce that Team RePhil has won the challenge – congratulations! Team RePhil produced the largest difference in the waste produced between weeks 1 and 3. On average, Team RePhil produced 0.655 kg of waste per week, compared to Team Original Mo Wasters and Team No Mo Wasters, which produced 1.85 kg and 1.75 kg respectively. We also found that there were certain items that were commonly wasted among households, some of which included plastic food wrappers, soft and hard plastic packaging, cotton swabs, and chip bags.
Many were surprised by the ubiquitous amount of plastic and mixed material items found in their garbage bin, with one participant noting that "you may as well have lost once that plastic is in your home". Despite the abundance, many found ways to repurpose and recycle items that would have otherwise been landfilled. The challenge also provided a platform for households to share resources with each other. Overall, the challenge was a success with most participants noting that they have learned something new, and we hope to continue our zero waste efforts into the new year.