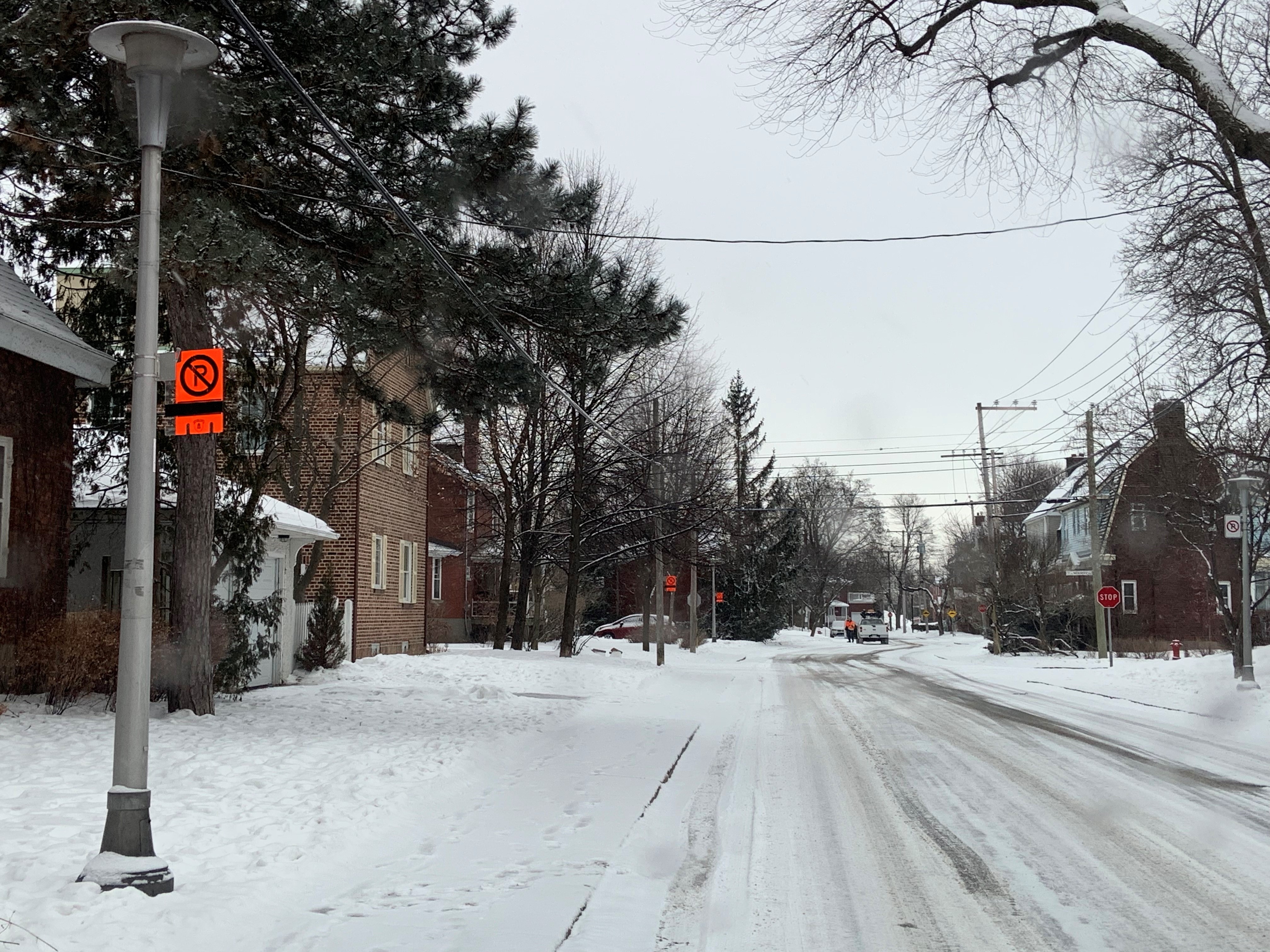 Following today's winter storm warning issued by Environment Canada for the Montreal area, the Town of Montreal West would like to remind its residents of the main to follow to ensure their safety and that of their loved ones. The Town would also like to point out that its emergency measures plan provides for a series of interventions in the event that the storm increases in strength or lasts several days. Municipal services are ready to respond if the situation requires it.
It is recommended that you avoid unnecessary travel and stay indoors as much as possible. As you may need to get by without power or tap water, it's important for you to be prepared at all times and be prepared to be self sufficient for at least 72 hours. Visit www.getprepared.gc.ca for more information.
Snow removal reminders
Following a heavy snowfall, Town crews work around-the-clock to clear the snow from the roads and sidewalks. The Town installs signs prohibiting the parking of any vehicle on specific streets until snow operations have ended. Please respect all signage to avoid infractions. 

Sidewalk snow plows need the entire width of the sidewalk in order to safely clean it. When snow is expected, please park your car at least 6 inches (15 cm) from the curb. This allows for safe passage of the sidewalk plows.