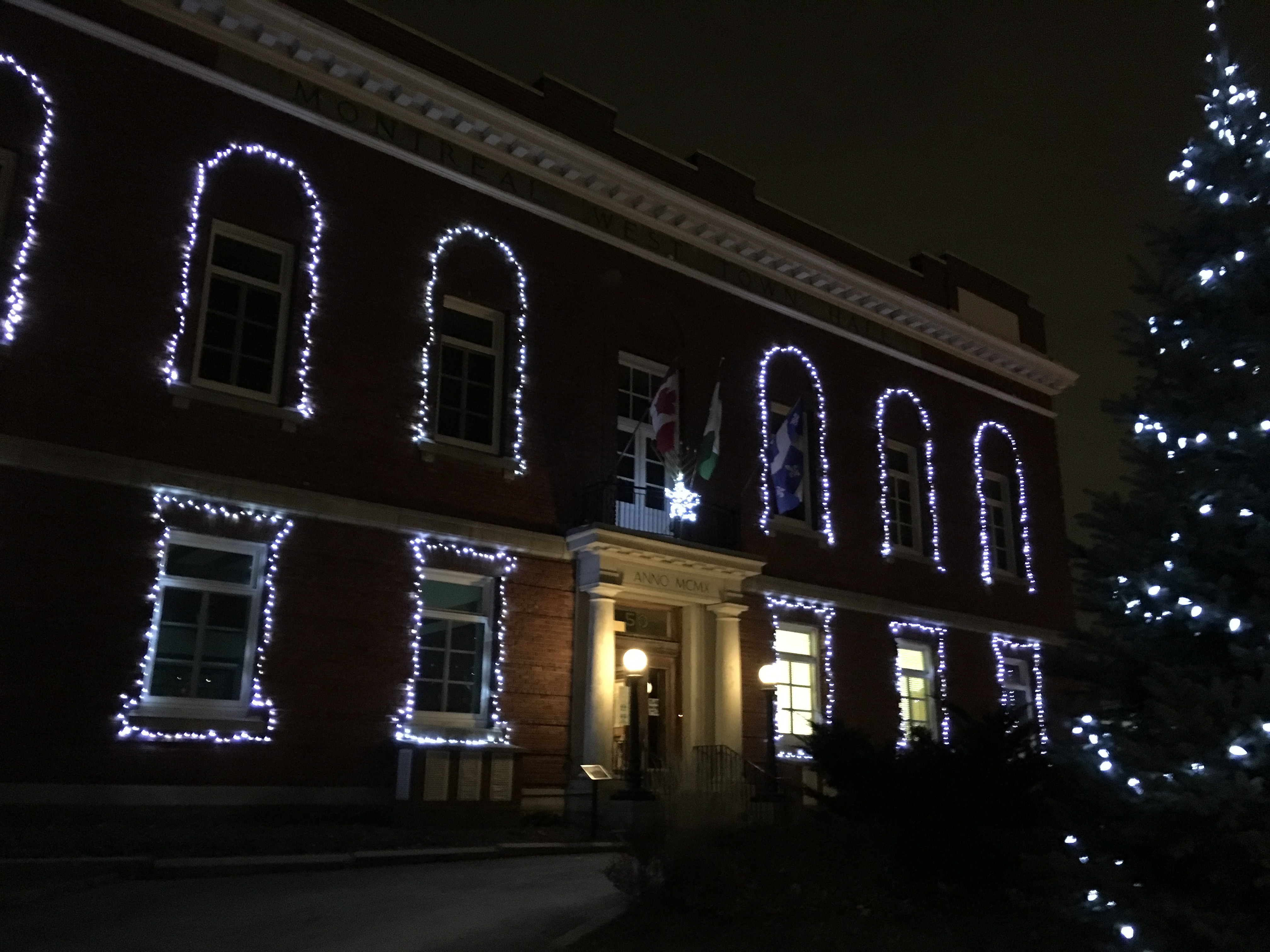 Our administrative offices will be closed for the holidays from Tuesday, December 24th to Thursday, January 2 inclusively. We will return to our regular business hours, 8:30 a.m. to 4:30 p.m. starting Friday, January 3.

It is strongly advised that you purchase your 2020 dog and parking licenses before December 23.

It will be possible to reach Public Security at all times by calling 514 630-1234 and emergency services (police, fire, ambulance) by dialing 9-1-1.
Holiday overnight parking tolerance
The Town of Montreal West will allow overnight parking on the streets for guests of residents from  Sunday evening December 22nd until the morning of Monday, January 6th, 2020.

During the holidays, all vehicles must respect all posted parking regulation signs including any temporary no parking signs for snow removal should they be posted in the event of a snow storm.
Waste collection
The schedule for recycling, organic and garbage collections remains the same. Organic waste and recycling will be picked up on Tuesdays starting at 7:00 a.m. and garbage will be collected on Fridays starting at 7:00 a.m.
Christmas tree collection
Did you know the Town recycles Christmas trees? Simply place your Christmas tree in front of your house throughout the month of January and Public Works will pass by to collect it within the week. Remember to remove all decorations, tinsel and garlands before putting it out on the curb. The trees will be recycled into wood chips that will be used in our parks.
Legion Memorial Rink holiday schedule
Head out to the arena during the holidays to enjoy free skate and pick up hockey with friends and family.
Check out the holiday schedule.