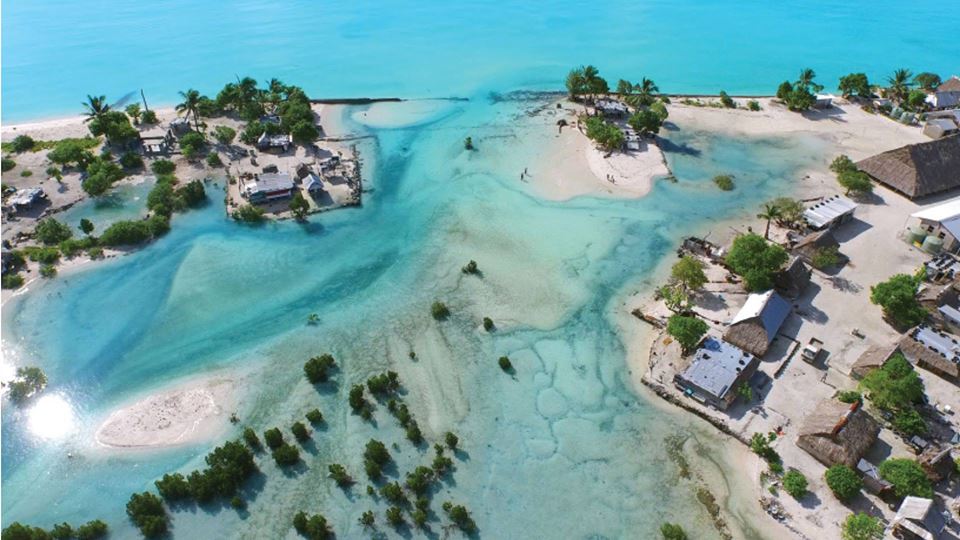 Screening of Anote's Ark. The movie will be followed by a discussion with the film director, Matthieu Ritz. Soundtrack composed by Patrick Watson. 
Bring your own chairs. In case of rain, the movie will be moved to the Community Center.
Synopsis: What happens when your nation is swallowed by the sea? With the harsh realities of climate change looming, the low-lying Pacific nation Kiribati must find a new solution for the survival of its people. With sweeping cinematography, Anote's Ark interweaves two poignant stories. Anote Tong, endearing president of the island, races to find options-advocating in international climate negotiations and even investigating building underwater cities. At the same time, warm and sharp-witted Sermery, a young mother of six, tackles every struggle with humour. She must decide whether to leave the only culture she knows on the island and migrate to a new life in New Zealand. Anote's Ark captures the next evolution in the shifting dynamics of climate change-one where borders, technology, and global treaties are urgent and can change daily life as we know it. This portrait of the Kiribati people exudes strength of character and grace as they confront the inevitable change they are facing head-on.
Presented by Funambules Média.