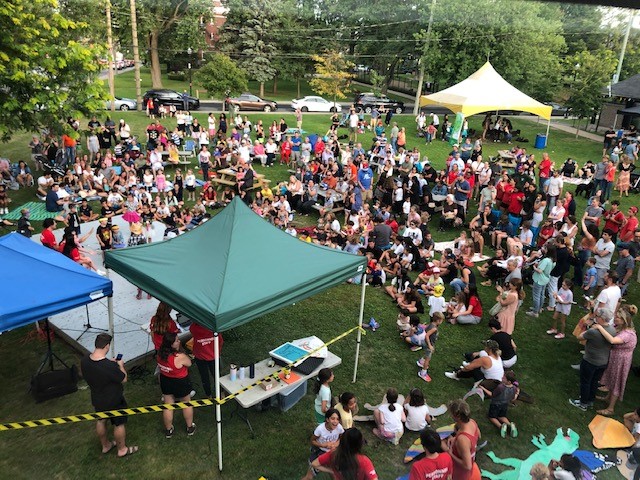 Date: August 15
Time: 5:30 – 9 p.m.
Location: Hodgson Field
On August 15th, the Montreal West Aquatic Club and Montreal West Day camp will celebrate 59 amazing years at our pool/arena and say goodbye in preparation for the coming reconstruction starting this fall. MWAC would like to invite all former staff, swimmers, and residents to our Blue & Orange meet.
Beginning at 5:30 p.m. with a Corn Roast, BBQ, Beer tent, inflatables and entertainment provided by the camp variety show, everyone is invited to come say goodbye to the summer heart of Montreal West.
Starting at 7:15 p.m. swimmers will partake in a ton of fun and fast swimming competitions celebrating the team spirit. Sign up here to participate in the swim meet, otherwise just show up to take part in this memorable event.
*Registration for the swim meet is now full