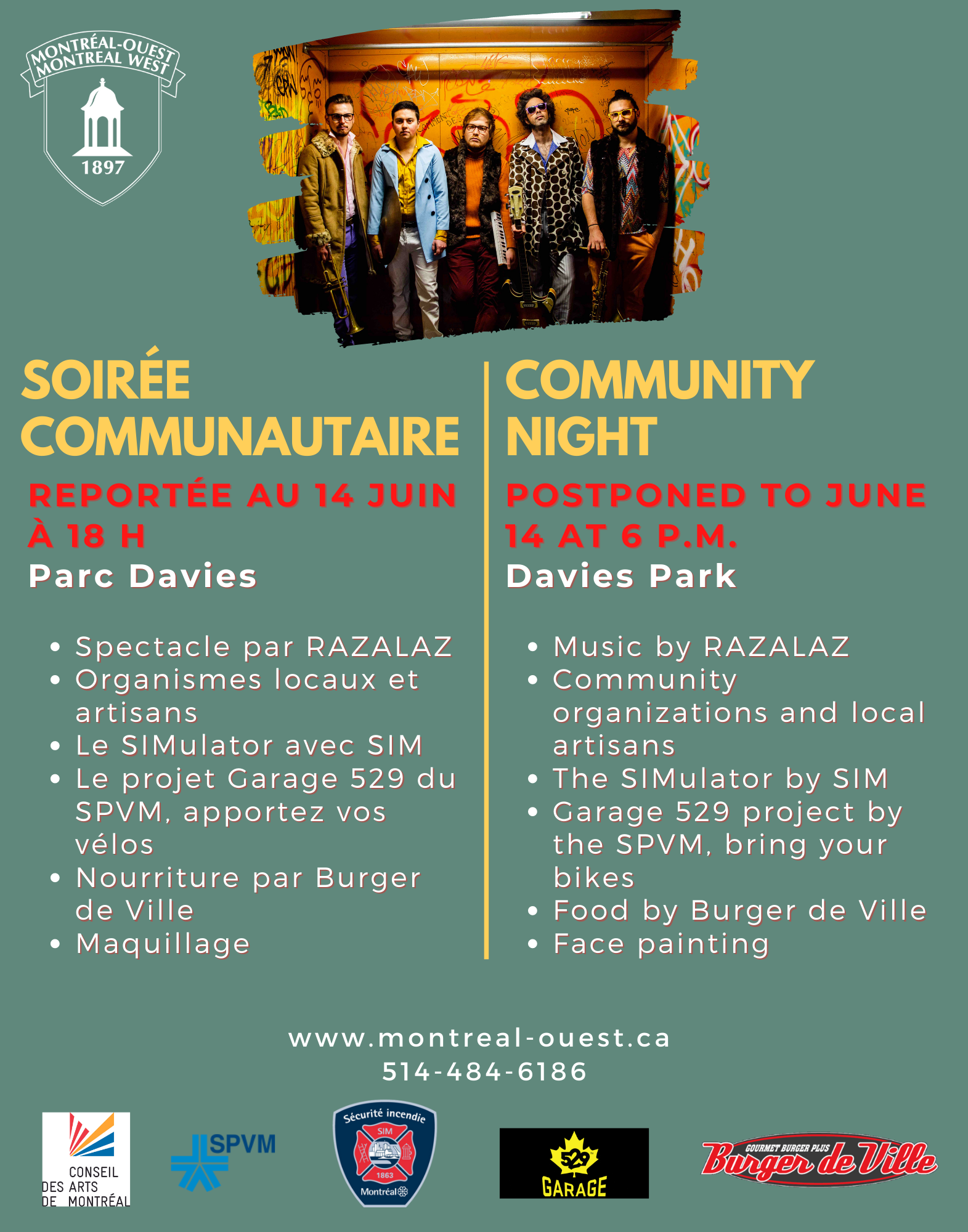 Unfortunately, the Community Night and Art in the Park event scheduled for tonight has been postponed due to the weather forecast.
You are invited to join us next Tuesday evening, June 14 at Davies Park.
Local groups, local artists and Burger de Ville will be there as well as the staff from the MW day camp to meet their future groups. Future campers will receive an invitation with details shortly.